Profile

Free Account
Created on 2014-06-04 22:49:09 (#2260882), last updated 2014-06-04 (172 weeks ago)
8,903 comments received, 0 comments posted
1,318 Journal Entries, 1,044 Tags, 0 Memories, 11 Icons

About

Mini Bio
COUNTBLASTULAS and their relatives are small, nocturnal mammals native to the Andes mountains in South America and belonging to the family COUNTBLASTULAdae.
COUNTBLASTULAS must regularly bathe in dust or volcanic ash to remove oil and moisture that gathers in their thick fur.
COUNTBLASTULAS make charming pets, largely because each COUNTBLASTULA has its own distinctive personality, but they are naturally skittish and are not considered to be good pets for small children as they have delicate bones and generally do not like to be held. However, some enjoy snoozing in laps and posing for pictures as well as being held, petted and gently scratched.
In nature, COUNTBLASTULAS are monogamous and live in pairs. Unusual for mammals, females are significantly bigger than males.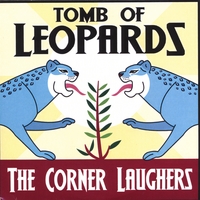 Connect

People
[View Entries]

[livejournal.com]
a-zoetrope
,
alicated
,
aliste
,
alk3goddamnit
,
amy-jeanne
,
annarama
,
arthurbang
,
artmonkeygirl
,
artname
,
balloon-man
,
bdot
,
bevolverbear
,
blergeatkitty
,
bleumonday
,
cake-o-rama
,
caribou
,
chrisara
,
chuck-con-pollo
,
clyde-park
,
cog1201
,
covert-prestige
,
crestedpenguin
,
dandycat
,
deadslug
,
emolame
,
enemabagjones
,
ewigweibliche
,
famousmark
,
fiber-cable
,
ghostiedollie
,
gideondefoe
,
globalesque
,
goldenmoonbear
,
halphasian
,
hanjudy
,
hiphorrific
,
hmfeelyat
,
inflatablejesus
,
jamayia
,
jayeclaire
,
jfb
,
jfelectron
,
jimb
,
jimmi-vacant
,
jimmyether
,
johnsongo
,
jtemperance
,
justbluemyself
,
kellyrae
,
kuhlimuh
,
lauraluvsbacon
,
lullabypit
,
mangosavvy
,
marm0t
,
maybe-octagons
,
miss-maxine
,
mnmbelle
,
moobie
,
moonlightnrain
,
morty
,
mouw
,
nao-n
,
netropy
,
newidentity666
,
nigelferret
,
nothinganything
,
ohh-anxiety
,
oldgeezer1928
,
opheliafloats
,
osobrujo
,
phikus
,
polyphonicvegan
,
quynhtien1984
,
robinyukiko
,
shardofnarsil
,
siren-of-psych
,
skeletorscholar
,
skibanpip
,
someflowers
,
sonatamoonlite
,
sparklingjaime
,
stacyinthecity
,
the-ass-doctor
,
thischarmingmeg
,
tisok
,
toldthespiders
,
urbpan
,
vegaltasendai
,
vovat
,
weaselwoman13
,
xianrex
,
yimish
,
zimbra1006

Communities
[View entries]

Feeds
[View Entries]

Subscriptions (0)

Linking
To link to this user, copy this code:
On Dreamwidth:
Elsewhere: